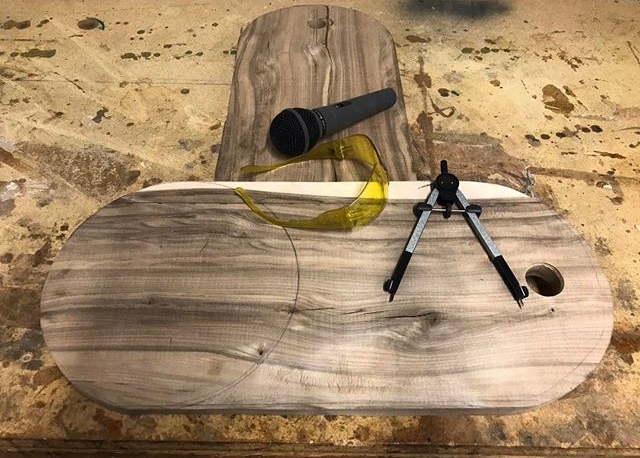 Frequently Asked Questions
What payment methods do you accept?
We accept all major credit cards, checks and wire transfers.
What are your payment terms?
We require a 50% non-refundable deposit on all orders. The lead time begins upon receipt of deposit. We do not ship without receiving final payments. For orders under $5,000, we take payment in full to begin work.
Do you offer a trade discount?
Yes, we offer a trade discount with valid resale certificate. Please inquire about volume discounts for larger orders.
What are your lead times?
Our standard lead times are 6-8 weeks. From time to time we can offer expedited lead times and lead pricing, ranging from 2 to 4 weeks with an upcharge.
Do you have any items in stock?
All items are made to order, meaning that we do not typically have stock. Occasionally, we will have samples available for sale in small quantities. Please inquire if this suits your project.
What is your return policy?
We do not accept returns. All deposits are non-refundable.
How does your furniture ship?
We ship worldwide and arrange shipping on your behalf. All collections ship via freight from our studio in Brooklyn, NY. Pick-ups of furniture orders can also be arranged, at our Brooklyn studio. Please inquire about pick up orders.
Do you have a warranty?
Our warranty covers manufacturing defects for one year.
Do you do COM/COL?
Yes, we do COM or COL for all upholstered seating collections. Please inquire for yardage and pricing for specific pieces.
Do you use mahogany or any other exotic woods?
We believe in sustainable sourced and forested hardwoods that are local to us. Since we're located in Brooklyn, NY, we work in hardwoods native to the eastern United States.
Is your seating appropriate for a high-traffic environment?
Yes, our seating has been used in a number of high-traffic hospitality and commercial installations. Our upholstery uses commercial-grade leather and our steel can be powder-coated for durability and ease of maintenance. For our wood, we take care to reinforce all parts, using engineered hardwood when appropriate.
Do you do custom work?
We are able to accommodate most requests to customize pieces of our collections. As a general guide, tables and case work are highly customizable and can be altered to fit requested dimensions, patterns, finishes and configurations.